The Home Improvement Boom: Why Investing in a Handyman Connection Franchise Makes Sense
Uncategorized | November 29, 2018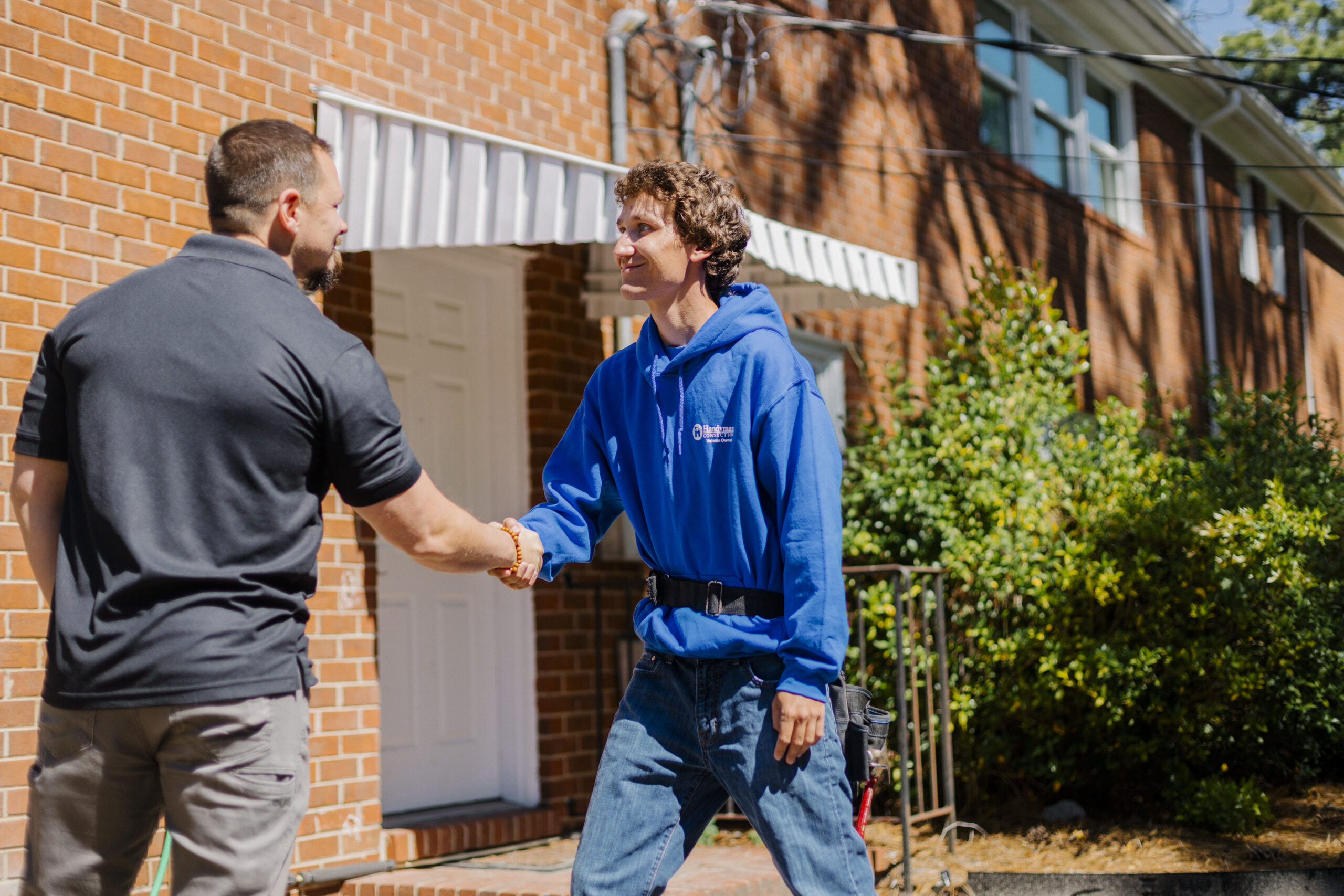 Why Invest
As homeowners, we all know that the to-do list for our properties is never-ending. From small fixes to extensive remodels, the demand for home improvement and repair services is continuously on the rise. Whether it's a leaky faucet, a room in need of a makeover, or regular maintenance tasks, the need for skilled professionals who can address these issues is greater than ever. This growing demand presents a golden opportunity for entrepreneurs, and Handyman Connection is at the forefront of meeting this need. In this blog, we'll explore the expanding market for home improvement services and how Handyman Connection is perfectly positioned to cater to this demand.
The Growing Demand for Home Improvement and Repair Services
Several factors contribute to the ever-increasing demand for home improvement and repair services:
Aging Housing Stock: In many parts of the world, the housing stock is aging. Older homes often require more maintenance and repair work, leading to a consistent demand for skilled professionals.
Property Values: Homeowners recognize that maintaining and improving their properties not only enhances their quality of life but also increases the value of their homes. This motivation drives the demand for home improvement services.
Busy Lifestyles: Modern homeowners have busy lives, leaving them with less time and expertise to tackle home improvement projects. As a result, they are more likely to seek professional help.
DIY Challenges: While DIY projects are popular, some tasks are beyond the capabilities of the average homeowner. For complex jobs, they rely on professional services.
Environmental Concerns: A growing awareness of sustainability and energy efficiency is driving demand for eco-friendly home improvement projects, such as energy-efficient windows and solar panels.
Why Handyman Connection is the Solution
Wide Range of Services: Handyman Connection offers a diverse portfolio of services, including plumbing, electrical work, carpentry, and general home repairs. This comprehensive service offering ensures that they can address a broad spectrum of home improvement needs.
Skilled Professionals: The backbone of Handyman Connection is its team of highly skilled craftsmen and professionals. This ensures that customers receive top-quality service and workmanship, addressing their specific needs.
Proven Expertise: With a history dating back to 1991, Handyman Connection has proven its expertise in the field. They have refined their processes and service standards, setting them apart as a trusted name in the industry.
Territory Development: As a Handyman Connection franchisee, you gain exclusive rights to offer their services in your defined territory. This exclusivity can significantly contribute to building a strong local customer base.
Community-Centered: Handyman Connection franchises are rooted in the communities they serve. This enables them to understand and address the unique home improvement needs of local residents.
Meeting the Demand in Style
Handyman Connection is more than just a business; it's a solution to a growing demand that affects homeowners across the nation. From fixing a leaky faucet to remodeling a kitchen, Handyman Connection franchisees are there to make life easier for homeowners.
In today's fast-paced world, the demand for home improvement and repair services shows no signs of slowing down. Handyman Connection is perfectly positioned to meet this demand, offering a wide array of services, highly skilled professionals, and a commitment to customer satisfaction. If you're considering a business venture that not only promises financial success but also the opportunity to make a positive impact in your community, exploring the Handyman Connection franchise opportunity is a wise choice.