FAQ
Frequently Asked Questions
In order to serve our potential franchise owners with greater industry insights, Handyman Connection has answered some of your most frequently asked questions.
Question
I don't have leadership or marketing experience though. How can you teach that?
A: Our Handyman Connection business system provides many resources to help you get started including approximately 5 weeks of conference calls and online training, followed by a 6-day in-person training session, followed by support in your territory. In addition, we provide business management software that helps you manage your business.
Question
I don't consider myself very handy – would I be a good fit?
A:
Leave the handiwork to the craftsmen! As a home repair and improvement business owner, your role is to drive the marketing, sales, and the people management side of the business.
Featured Testimonial
Craftsmen Recruiting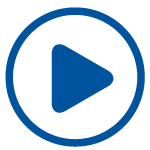 Watch the Video
"Learn how Handyman Connection franchisees successfully recruit craftsmen to their business."
Question
What is so great about Handyman Connection over other franchise opportunities?
A: The maintenance and improvement industry is massive and will be around as long as people own or are responsible for the maintenance of their homes or businesses. Homeowners have ongoing needs for necessary repairs and replacements as well as larger projects such as upgrades and remodels.

We are also experiencing an increase of baby boomer customers that continually look to make small to medium home repairs, or larger scale changes in their homes as they prepare for a changing lifestyle. Because they have continuous needs for repairs and jobs, we have active initiatives that focus on the multiple opportunities for these customers to use our services annually, growing the value of the customer's lifetime relationship with our brand—and your business.

In addition to the clear demand for our services, Handyman Connection's investment in the expansion and development of technology sets us apart as we continue to modernize and advance the home services industry.

Question
What are the most common reasons people decide to buy a Handyman Connection franchise?
A: We find most people who decide to own a Handyman Connection business are looking to be their own boss, set their own schedule, and look to build long-term assets by having the ability to build a consistent and repeat customer base while increasing the scope of the projects they can complete. Additionally, owning a Handyman Connection franchise doesn't require inventory, serves a real need in connecting homeowners to reliable contractors at the local level, and isn't a fad or trend that we see disappearing any time soon.
Question
How much does it cost to start a Handyman Connection business?
A: The franchise fee is $60,000 but there are several additional factors to consider which will add to that depending on how much marketing you plan on doing, what resources you have (office, computers, etc.) and the size of business you plan to pursue. The initial investment, which includes your first 3 months of start-up, usually ranges from around $99,690 to $152,895, and all of these costs are laid out in our franchise disclosure document.

*This information is presented to you to share the information as listed in the 2020 Handyman Connection FDD, and is not meant as an offer nor to replace any information in the FDD.