Be your own boss with our handyman franchise ownership opportunity.
Work with a brand known and trusted throughout North America.
Are you ready to invest in your future? See how with Handyman Connection.
START YOUR INVESTMENT
Let's Get Started
Take control of your life with an affordable investment opportunity.
Our Vision
Partners for Success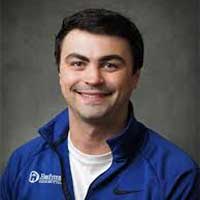 Handyman Connection of Eden Prairie:
Franchise Owner - Nate Bruen
Why Handyman Connection?
"I chose Handyman Connection partly because I believe in the industry—it is, in my opinion, a recession-proof industry. That said, Handyman Connection provides a level of professional development and support that is invaluable. I also am excited about their strategy, focus and direction considering the context of current technology trends and economic/business environment."
How has choosing Handyman Connection helped you become successful?
"My personal and professional development are two of the most important things to me as a businessperson. Handyman Connection's dedication to helping me along this path have been a large part of the trust I have for the organization. The processes and systems are awesome - Our CRM system is in my opinion one of the best out there, and the responsiveness of the tech department (Dan Sage) leaves absolutely nothing to be desired- which is so important in a fast-moving business. It's a great start to systemizing a business that's in a tough, if not the toughest industry to automate."
What about Handyman Connection Franchise ownership are you most excited about today?
"I am excited to build and grow something that I believe can be replicated in other markets. I think if it's done right, it will be a valuable asset for future liquidity or for passive income."
Any success highlights we can share?
"You would have to ask my team - they quite literally ARE the highlights."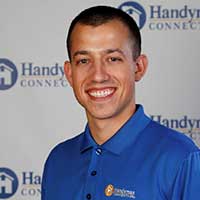 Handyman Connection of Ann Arbor:
Franchise Owner - Joe Cox
Why Handyman Connection?
"Lots of demand, high Net Promoter Score (NPS) business model"
How has choosing Handyman Connection helped you become successful?
"Franchise system to learn from and have support when needed. Great network to communicate with for best practices."
Success Highlights:
"Growing business from 0 to $1.5mm, making us the 2nd largest in the system, with healthy profit margins and high customer satisfaction. Highest rated handyman company in our market."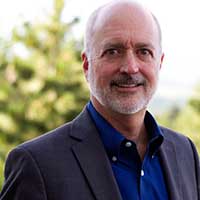 Handyman Connection of Colorado Springs:
Franchise Owner - Shaun McCarthy
Why Handyman Connection?
"I was fortunate to buy a successful, existing franchise. The high repeat customer base and excellent brand reputation in the marketplace were key reasons we chose to move forward with the purchase."
How has choosing Handyman Connection helped you become successful?
"Our Brand Experience delivery model clearly differentiates us in the market. Our Home Office provides amazing support and tools to help us execute our Brand Experience with excellence."
What about Handyman Connection Franchise ownership are you most excited about today?
"Our future is bright! We continue to add tools and technology to deliver an excellent experience for our craftsmen and customers. The demand for our services is strong. We are well positioned to deliver the quality craftsmanship and customer service that will meet and exceed customers' expectations!"
Our vision is simple: Be the lifetime connection for all of our customers' home improvement needs. No other handyman franchise concept has the amount of the industry market share that we do. Combine these aspects with our flexible business model, and you have a turnkey business.
Handyman Connection Business Model
The Handyman Connection home improvement franchise business plan is designed for a top-down approach from the beginning, and not something you have to work your way up to running. You create your team of professionals and direct your business as you desire in accordance to brand guidelines. You build and cultivate a network of qualified tradespeople and craftsmen who provide a variety of primarily residential construction, home improvement, renovation, repair, and remodeling services who work for you and your customers. You focus on small-to-medium size projects in your assigned territory and schedule the jobs you want. You provide direction to your team and allocate their workload. This eliminates their need for additional marketing and advertising and provides incoming jobs. Your team can focus their time and energy towards executing their craft and completing professional, top-of-the-line work across the board.
Grow and Thrive with Flexibility
Flexibility is crucial when you own a home improvement franchise with Handyman Connection. Your daily routine changes but the goal remains the same: grow and develop your handyman service franchise. You rarely encounter repetition or monotony as a Handyman Connection franchise owner. You work with internal staff and your teams of craftspeople at the same time that you communicate with clients. You split your time equally between office work and being out and about. Whether you are marketing to new clientele, providing quotes to customers or recruiting new team members, Handyman Connection franchise ownership allows you to plan for a financial future while keeping your work and home life in balance.
Appreciation
Why Customers Love Us
See what our customers have to say about us.
This is an incredible team! Really communicative and they all made the process really easy. Mike was an absolutely amazing Handyman! He was thorough, efficient and offered me a really competitive bid and the work that was completed was high quality! I would definitely recommend!
Heather D
Golden, CO
January 13, 2021
Handyman Connection of Golden
Very pleased with the responsiveness. Our Handyman was professional, timely, and thorough. Work completed as per quote. Thank you, we will use the service again, and won't hesitate to refer.



Ray W
West Kelowna, BC
January 13, 2021
Handyman Connection of Kelowna
Nathan did a wonderful job crafting custom cabinet doors and a new mantle for our fireplace. He also cleaned up really well when finished with the work. We are very happy with the work and would not hesitate to use Handyman Connection and Nathan for future work.

Rachel M
Wheaton, IL
January 11, 2021
Handyman Connection of Wheaton
Our Story
Our Foundation
Why we do what we do.
Owning a home improvement service franchise is a wonderful opportunity to build a foundation for your financial future and give you control over your time. A home improvement franchise doesn't require inventory, serves a real need in connecting homeowners to reliable contractors at the local level, and isn't a fad or trend that we see disappearing anytime soon.
By capitalizing on the opportunities offered by owning your own business, you can truly take control of your life, your time, and your finances. The home repair and renovation industry continue to flourish, and Handyman Connection is poised to take advantage of this growth.