Benefits of Becoming a Handyman Connection Franchise Owner
Owning a Handyman Connection franchise allows you to take control of your future and invest in yourself. Most of our franchise owners have worked in middle management and corporations and have little to no experience in the home improvement industry. Whatever your level of experience, a franchise supported by our proven business blueprint combines the independence of small business ownership with the benefits of owning a franchise and access to a large business network.
As a franchise owner, you will receive franchise marketing assistance to find job leads and recruitment guidance. Our franchise opportunity strategies provide a road map for growing and managing your business. Our shared goal is for you to be a successful Handyman Connection franchise owner at the heart of your thriving business. From customer service to marketing and sales strategies, we'll cover it all. We also provide support in identifying potential job leads and developing relationships with industry professionals.
When it comes to territories, Handyman Connection franchises are divided into local markets. We also offer exclusive territories for larger markets.  Our focus is not only on the territory size, but to ensure that each franchisee has the best opportunity to succeed, we make sure that the number of franchise owners in any given market is kept to a minimum. This allows each franchise owner to focus on their own territory and build up a strong customer base and customer service in their local area.
Join our Established Team
Handyman Connection has an established reputation and image, proven management and work practices, access to local and national marketing and advertising, and ongoing business owner training and support for all our handyman franchise territories.
As a Handyman Connection franchisee, you'll benefit from our wide range of services and dedicated team of professionals. From sales and marketing to operations, accounting and customer service, our team is here to help you reach your goals. We can also provide access to industry partners with expertise in areas such as insurance, legal services and more. Our goal is to make sure you have the tools , resources and support to be successful.
If you're ready to take control of your future, contact us today. We would love to talk with you about joining the Handyman Connection family and discuss our franchise opportunities.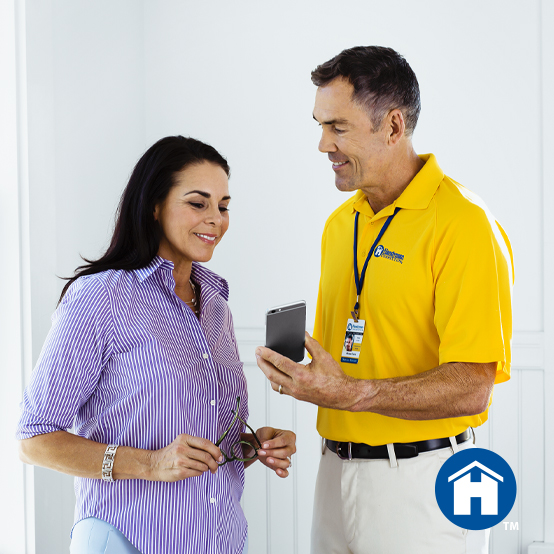 Available Handyman Franchise Territories
Here is a full rundown of all the regions within Handyman Connection that are open for when you are ready to start your Handyman Franchise: