Franchise Opportunities in Dallas TX – Handyman Connection Ownership
When you join and become a Handyman franchise owner, you join an international team. There's lots of opportunity to begin your own business in Dallas, TX and provide professional home improvement services. During ownership, homeowners have to come up against the challenges of maintaining and fixing their properties. What this means though, is that there is lots of interest for repair, home improvement and remodel services in the Dallas area.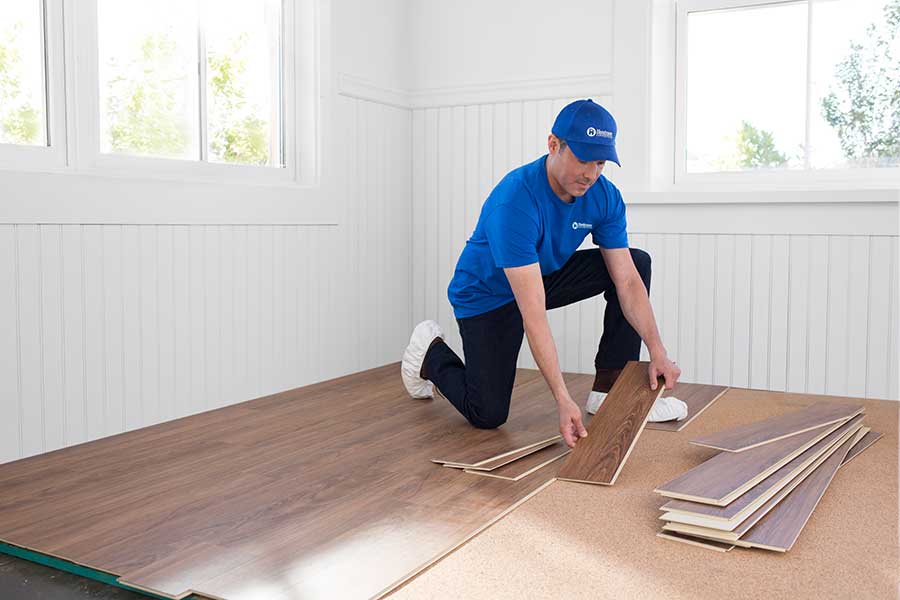 Become Your Own Boss with a Home Repair and Renovation Franchise – Handyman Connection
Becoming a Handyman franchise owner in Dallas is an excellent way to use your entrepreneurial skills and achieve your ambitions. A home improvement franchise with Handyman Connection will give you a dependable brand to back you with a proven track record, which provides you with lots of opportunity to create your business and let it flourish. You're a right fit for Handyman Connection if you're a leader, organized and have a strong work ethic. What are a few of the perks of owning a home improvement franchise with Handyman Connection? Some of these cover:
Being in control of your success
Being your own boss
Establishing your own business
And more!
We have been a trustworthy home repair and renovation company for more than 20 years in the US and Canada. Each home repair and renovation franchise with Handyman is owned and run individually. This has given us the opportunity to develop great relationships with experienced contractors. Get started with us and start your outstanding franchise now.
Are You Who We Are Seeking Out?
We don't expect our franchisees in Dallas, to have all the know-how when they join the Handyman Connection team. Nevertheless, we are seeking candidates who possess the traits of an excellent entrepreneur. These characteristics consist of:
Strong work ethic
Drive to excel
Strong organizational skills
Leadership mentality
In addition, our franchisees in the Dallas area need to recognize job opportunities and have the ability to complete them efficiently. Franchise owners also need to be a leader, a business professional and dedicate long hours while assuming accountability for every job performed no matter what the outcome might be. They also need the organizational skills and a comprehension of finances to achieve the success of their business franchise.
Contact Handyman Connection Today
Handyman Connection is a well-established name with a proven track record for success. Being an owner of a franchise is a great way to start your own business and your financial freedom. Every Handyman Connection franchise is backed by the company that started it all, and this includes your franchise in the Dallas area. Handyman Connection's standards of professional work, dependability and its dedication to customers have given us our excellent reputation in the home improvement industry. Begin your franchise today.