Franchise Opportunities in Columbus, OH – Handyman Connection Ownership
Handyman Connection is a well-established home repair and renovation business with franchise territories available, like Columbus, OH. You could begin a financially safe and fruitful future by investing in it today. This is your chance for a growing entrepreneurial undertaking under the guidance of a rewarding and growing handyman business.
You're part of an international company if you are a Handyman franchise owner. There are many opportunities to build your own business in the Columbus area and offer expert home improvement services. During the ownership of a home, homeowners have to endure the challenges of protecting and fixing their properties. What this indicates is that there is high demand for remodels, repairs and home improvement services in Columbus, OH.
Be an Owner of a Franchise
Being a Handyman Connection franchise owner in the Columbus area is an excellent way to utilize your entrepreneurial skills and achieve your ambitions. A home improvement franchise with Handyman Connection will give you a dependable brand to back you with a proven business model, which gives you plenty of opportunities to create your business and grow. You're a right fit for Handyman Connection if you're a leader, organized and have a strong work ethic.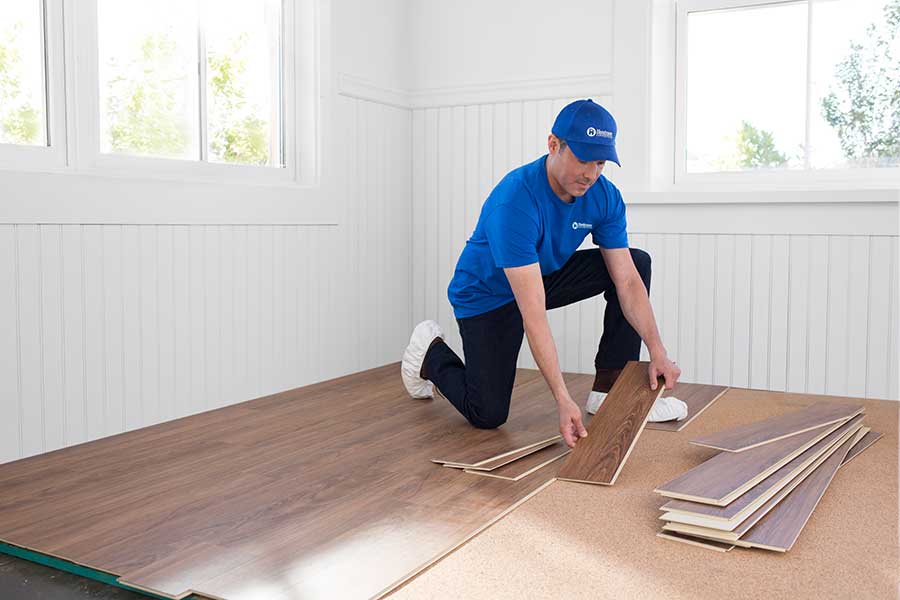 What are a few of the advantages of having a home improvement franchise with Handyman Connection? Some of them include:
Becoming your own boss
Being in control of your success
Setting up your own business
And more!
Our franchises are individually owned and are supported by the company who launched the home repair and renovation industry. Handyman Connection has built a reputation for excellent customer service and strong workmanship, which is why after 20 years, Handyman Connection is still going strong.
Traits for a Successful Franchise Owner
There are a few strong characteristics that are key for any small business owner to possess. These incorporate:
Strong work ethic
Drive to excel
Strong organizational skills
Leadership mentality
Additionally, our franchisees in the Columbus area need to identify job opportunities and have the ability to manage the completion of them efficiently. It's also necessary for franchise owners to be a leader, a business professional and devote long hours while being accountable for every job performed no matter what the outcome might be. They also need to be organized and have a comprehension of finances to be strong with their business.
Reach Out to Handyman Connection
Handyman Connection is a well-established brand with a proven business model for success. Becoming a franchise owner is a great approach to build your own business and drive your success. Every Handyman Connection franchise is supported by the company that started it all, and this includes your franchise in Columbus. Handyman Connection's values of quality services, dependability and its devotion to clients have given us our excellent reputation in the home improvement field. Start your franchise in Ohio now.