Handyman Connection Franchise Opportunities in Cleveland, OH
You're part of a multinational company if you become a Handyman franchise owner. There are lots of opportunities to create your own business in the Cleveland area and provide quality home improvement services. During ownership, homeowners have to come up against the concerns of maintaining and fixing their houses. What this means is that there is lots of interest for home improvement, remodel and repair services in Cleveland, OH.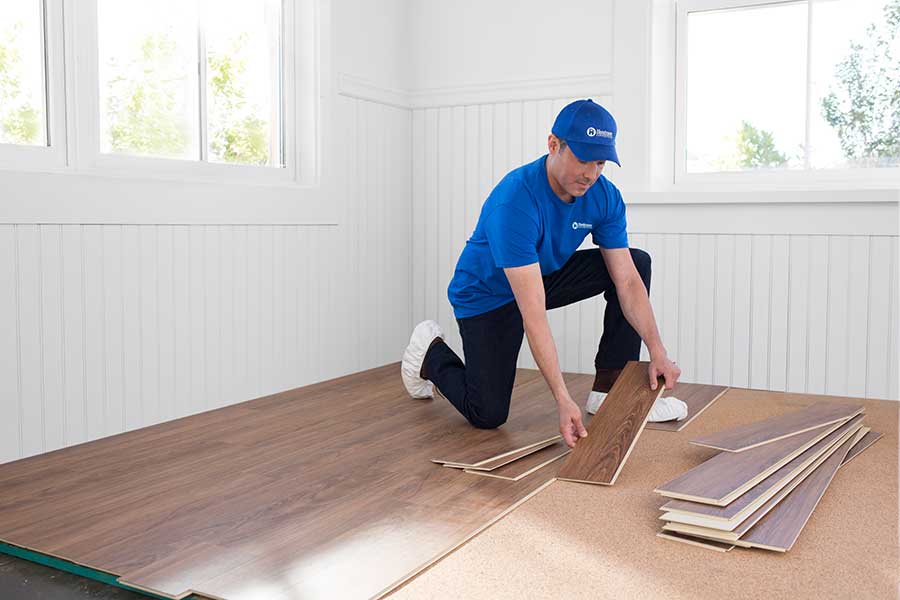 Drive Your Own Success with a Home Improvement Franchise – Handyman Connection
The home repair and renovation field have gone through a consistent increase over the past few years. When there are house owners, there will be demand for home repair and renovation jobs. Homeowners consistently experience a number of repair and maintenance issues with their home. This offers a number of opportunities to grow your clientele base, improve your Handyman Connection franchise and become a benefit for your customers. As the demand for remodels, repairs and improvements increase, so does the demand for reliable and experienced service experts and contractors. With a Handyman Connection home improvement franchise, a few of the benefits consist of:
Being in control of your success
Becoming your own boss
Setting up your own business
And more!
We have been a trustworthy home improvement company for over 20 years throughout the US and Canada. Each home improvement franchise with Handyman is independently owned and operated. This has given us the opportunity to develop beneficial partnerships with professional contractors. Get started with Handyman Connection and begin your outstanding franchise today in Cleveland, OH.
Are You Our Perfect Fit?
There are a few strong characteristics that are fundamental for any small business owner to have. Some of these consist of:
Strong work ethic
Drive to excel
Strong organizational skills
Leadership mentality
The comprehension of business strategies and marketing are prized attributes to possess when considering becoming a franchise owner. It's also useful to possess the financial acumen to direct the accounting duties of your home repair and renovation franchise. Being a people-person is essential. You must possess the ability to draw in future employees and successfully market to customers.
Service Franchise in Cleveland- Handyman
Our proven business models have given Handyman Connection a well-known name in the industry. Being the owner of a franchise is a great way to start your own business and drive your success. Each Handyman Connection franchise is backed by the company that started it all, and this includes your franchise in the Cleveland area. Handyman Connection's values of quality work, trustworthiness and its devotion to customers have given us our excellent reputation in the home improvement industry. Get your franchise in Ohio started today.