Expert Home Improvement Services in Greater Oklahoma City
Handyman Connection is your local home improvement franchise, committed to providing exceptional services to the people in greater Oklahoma City. Our maintenance specialists have the skills and expertise to offer complete home improvement handyman services to any area of your property. We have helped many homeowners in the local area with repairs ranging from a standard fence repair, all the way to a complete basement remodel to every other service related to the home. Whatever the task is, you can rely on the expert contractors from Handyman Connection to get the job done with quality results.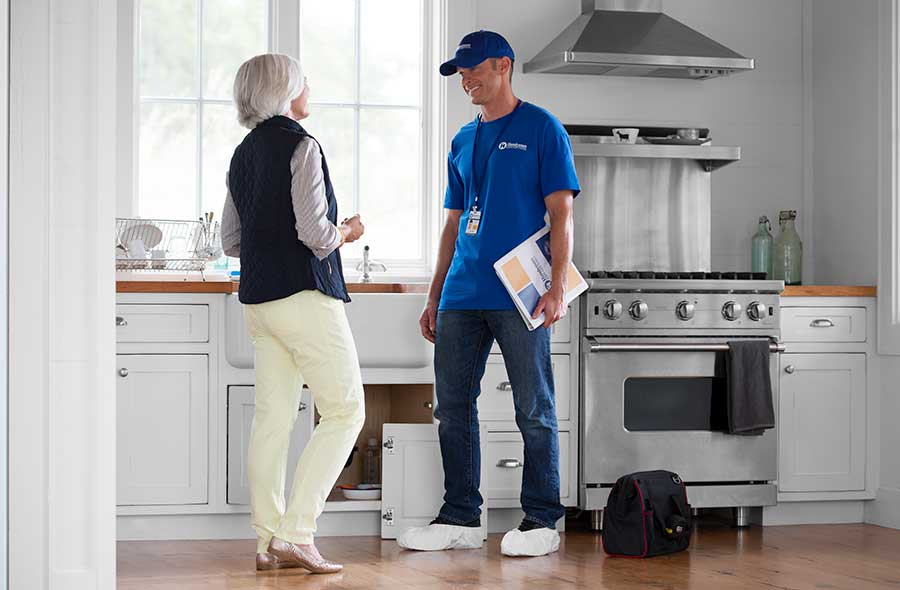 With our home remodeling franchise, you'll be assisted with a variety of unique renovation and remodeling services. We provide the following home improvement services in greater Oklahoma City:
Basement Renovation
Bathroom Renovation
Deck Build
Door Repair
Kitchen Remodeling and Repairs
Drywall Repairs
Shelves and Storage Space Repairs and Installation
Siding Repairs
Paint Interior and Exterior
And More!
You Can Trust Our Trained and Experienced Contractors
Whatever type of job you need done at your home in the greater Oklahoma City area, the experienced craftsmen at our home repair franchise specialize in various household improvement services. We're confident that you'll be satisfied with their fine craftsmanship because we always perform our work with our customers' needs in mind. If you're trying to stick to a budget, you don't have to worry about exceeding it with our budget-conscious prices on labor and materials. We've helped many people keep within a certain price range while finishing the job to their delight. All our handyman business franchise contractors have several years of experience in providing maintenance repair services and they possess the industry know-how you need for your project. Call Handyman Connection to discover more about the types of services we offer.
Contact Us Now to Get a Free Home Repair & Maintenance Estimate
One of the many benefits about Handyman Connection is that we're a handyman maintenance service franchise close to the greater Oklahoma City area. That means our quality services are right there in close proximity to your home and our specialists know the area as well as they know home repair and maintenance services.
If you don't live in one of our regions listed, contact us to see how our handyman services franchise can help you. We have technicians in lots of home improvement areas who can assist you. Keep more of your money, energy and time by contacting our professionals for help with any of your home maintenance needs.
We combine the best tools, tech and customer service to create a first-rate experience for our clients, along with remarkable results. Our handyman remodeling franchise has the capabilities and skill to help deliver great customer care in the greater Oklahoma City region. We're happy to help with any inquiries regarding the places we cover, our services, hours of operation and of course, free estimates on improvements. Contact us today!
You can depend on Handyman Connection for high-caliber services that are finished on time and within budget. Look at our complete list of home maintenance, repair and improvement services for bathroom remodels, plumbing and carpentry services.