Top Reasons Franchisees Love Owning a Franchise.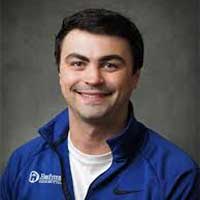 Handyman Connection of Eden Prairie:
Franchise Owner - Nate Bruen
Why Handyman Connection?
"I chose Handyman Connection partly because I believe in the industry—it is, in my opinion, a recession-proof industry. That said, Handyman Connection provides a level of professional development and support that is invaluable. I also am excited about their strategy, focus and direction considering the context of current technology trends and economic/business environment."
How has choosing Handyman Connection helped you become successful?
"My personal and professional development are two of the most important things to me as a businessperson. Handyman Connection's dedication to helping me along this path have been a large part of the trust I have for the organization. The processes and systems are awesome - Our CRM system is in my opinion one of the best out there, and the responsiveness of the tech department (Dan Sage) leaves absolutely nothing to be desired- which is so important in a fast-moving business. It's a great start to systemizing a business that's in a tough, if not the toughest industry to automate."
What about Handyman Connection Franchise ownership are you most excited about today?
"I am excited to build and grow something that I believe can be replicated in other markets. I think if it's done right, it will be a valuable asset for future liquidity or for passive income."
Any success highlights we can share?
"You would have to ask my team - they quite literally ARE the highlights."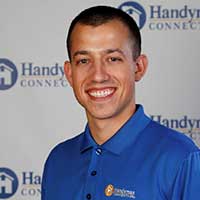 Handyman Connection of Ann Arbor:
Franchise Owner - Joe Cox
Why Handyman Connection?
"Lots of demand, high Net Promoter Score (NPS) business model"
How has choosing Handyman Connection helped you become successful?
"Franchise system to learn from and have support when needed. Great network to communicate with for best practices."
Success Highlights:
"Growing business from 0 to $1.5mm, making us the 2nd largest in the system, with healthy profit margins and high customer satisfaction. Highest rated handyman company in our market."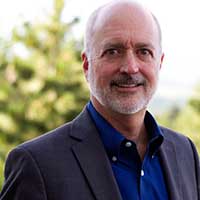 Handyman Connection of Colorado Springs:
Franchise Owner - Shaun McCarthy
Why Handyman Connection?
"I was fortunate to buy a successful, existing franchise. The high repeat customer base and excellent brand reputation in the marketplace were key reasons we chose to move forward with the purchase."
How has choosing Handyman Connection helped you become successful?
"Our Brand Experience delivery model clearly differentiates us in the market. Our Home Office provides amazing support and tools to help us execute our Brand Experience with excellence."
What about Handyman Connection Franchise ownership are you most excited about today?
"Our future is bright! We continue to add tools and technology to deliver an excellent experience for our craftsmen and customers. The demand for our services is strong. We are well positioned to deliver the quality craftsmanship and customer service that will meet and exceed customers' expectations!"