Insider News
Profitable Franchise Options
Handyman Connection is proud of the business opportunities we have created through franchise ownership. If you have an entrepreneurial drive and are looking for a way to earn a living that is both satisfying and engaging, consider partnering with us, and invest in your future. As long as there are homes, there will always be property repairs, renovations, and home improvement projects to tackle. Our franchisees provide handyman services through highly qualified and experienced contractors to homeowners in your area. As a Handyman Connection franchise owner, you recruit craftsman for your team and market to new and existing clients. With over 20 years in the industry, we are the top handyman franchise operating across five Canadian provinces and 28 states in the U.S.   
Our Vision
Partners for Success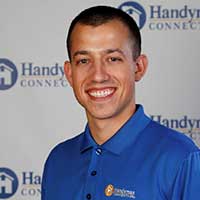 Handyman Connection of Ann Arbor:
Franchise Owner – Joe Cox
Why Handyman Connection?
"Lots of demand, high Net Promoter Score (NPS) business model"
How has choosing Handyman Connection helped you become successful?
"Franchise system to learn from and have support when needed. Great network to communicate with for best practices."
Success Highlights:
"Growing business from 0 to $1.5mm, making us the 2nd largest in the system, with healthy profit margins and high customer satisfaction. Highest rated handyman company in our market."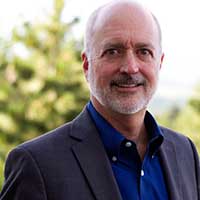 Handyman Connection of Colorado Springs:
Franchise Owner – Shaun McCarthy
Why Handyman Connection?
"I was fortunate to buy a successful, existing franchise. The high repeat customer base and excellent brand reputation in the marketplace were key reasons we chose to move forward with the purchase."
How has choosing Handyman Connection helped you become successful?
"Our Brand Experience delivery model clearly differentiates us in the market. Our Home Office provides amazing support and tools to help us execute our Brand Experience with excellence."
What about Handyman Connection Franchise ownership are you most excited about today?
"Our future is bright! We continue to add tools and technology to deliver an excellent experience for our craftsmen and customers. The demand for our services is strong. We are well positioned to deliver the quality craftsmanship and customer service that will meet and exceed customers' expectations!"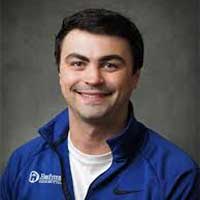 Handyman Connection of Eden Prairie:
Franchise Owner – Nate Bruen
Why Handyman Connection?
"I chose Handyman Connection partly because I believe in the industry—it is, in my opinion, a recession-proof industry. That said, Handyman Connection provides a level of professional development and support that is invaluable. I also am excited about their strategy, focus and direction considering the context of current technology trends and economic/business environment."
How has choosing Handyman Connection helped you become successful?
"My personal and professional development are two of the most important things to me as a businessperson. Handyman Connection's dedication to helping me along this path have been a large part of the trust I have for the organization. The processes and systems are awesome – Our CRM system is in my opinion one of the best out there, and the responsiveness of the tech department (Dan Sage) leaves absolutely nothing to be desired- which is so important in a fast-moving business. It's a great start to systemizing a business that's in a tough, if not the toughest industry to automate."
What about Handyman Connection Franchise ownership are you most excited about today?
"I am excited to build and grow something that I believe can be replicated in other markets. I think if it's done right, it will be a valuable asset for future liquidity or for passive income."
Any success highlights we can share?
"You would have to ask my team – they quite literally ARE the highlights."
Our vision is simple: Be the lifetime connection for all of our customers' home improvement needs. No other handyman franchise concept has the amount of the industry market share that we do. Combine these aspects with our flexible business model, and you have a turnkey business.
Your Team of Craftsmen
The Handyman Connection home improvement franchise business plan employs a network of qualified tradespeople and craftsmen to provide an array of home improvement, renovation, repair, and remodeling services. We specialize in small to medium size projects based in your assigned territory. You build your team, so you have a hand in who is working for your customers on your behalf. Careful cultivation of your team allows you to direct your business as you desire. As a franchise owner, you schedule jobs and orchestrate their workload. You eliminate their need for marketing and advertising while providing them with incoming jobs and projects. This enables your team to focus their time and energy in practicing their craft and deliver top-of-the-line work to every client.
Your Day-to-Day Operations
As a Handyman Connection franchise owner, every day is different. You rarely encounter repetition or monotony. A large part of one day can be spent in the office, managing schedules, and taking care of aspects related to the business. The next day might find you traveling from project to project or meeting with clients on-site. Flexibility is essential when owning a home improvement franchise with Handyman Connection. Although your daily routine changes, the goal remains the same: grow and develop your handyman service franchise. From working with internal staff and craftspeople to providing quotes to clients, you have equal time in and out of the office. Some days may be spent marketing to new customers and other days you are marketing to recruits. As you look for opportunities to become financially independent and provide for your family and future, Handyman Connection franchise ownership does this while keeping your work and home life balanced.
Featured Testimonial
Day to Day Operations and Craftsmen
"What is the typical day in the life of a Handyman Connection franchise owner?"
You Have What it Takes
The Benefits of Business Ownership
Handyman Connection franchise ownership empowers you to take control of your future and invest in yourself. The majority of our franchisees have no experience in the home improvement and repair industry. Instead, they have spent most of their careers in middle management and large corporations. Once you have done enough work making other businesses succeed, it's time to shift the focus to you. Handyman Connection franchising marketing strategies are designed to provide you with several ways to grow and manage your business. We provide you with franchise training and marketing concepts to recruit contractors to your team.
Additionally, you receive franchise marketing support to uncover and develop job leads. We present you with the opportunity to make something your own, where you create your success and can secure your financial future. You can be a successful Handyman Connection franchisee at the helm of your thriving business.
Featured Testimonial
The Benefits of Business Ownership
"Several Handyman Connection franchisees tell you what they did before owning a Handyman Connection business and why they chose to buy a business."
Invest in You
Choosing A Home Services Franchise
Because we look for specific characteristics and not handyman experience, Handyman Connection is suitable for individuals with an array of backgrounds. We provide franchise training courses and management software that is backed by a supportive and pro-active home office. Our franchisee training program teaches you everything you need to know about owning and running your own business. We partner our training with marketing strategies for contractors and clients, so you can grow and evolve as needed. At Handyman Connection, we know the value of open communication between all servicing arms of the company. This openness allows you access to marketing, training, and support when you need it.
Create Your Future
Handyman Connection is proud of the business opportunities we have created through franchise ownership. If you are searching for a better way to make a living that is rewarding, engaging, and fuels your passion, partner with us. Your future is worth the investment.
Featured Testimonial
Why Choose a Home Service Franchise
"Handyman Connection franchisees share why they chose a franchise in the home services industry. Many saw a huge demand in the industry, they are passionate about the industry and are having fun at the same time. "