Franchise Opportunities Available in Greater Twin Cities | Handyman Connection
There's a lot of need for house remodels, home repair and home improvement jobs for properties in Twin Cities, MN, so the need for exclusive franchising territories in the greater Twin Cities area increases. Homeowners want a name they can depend on, and Handyman Connection has the distinction they need, and we're a mainstay in the home improvement field.
You become part of an international team when you begin your Handyman Connection franchise journey. Homeowners often confront a wide range of maintenance and repair issues during their home ownership. The need for maintenance repairs presents a lot of opportunities for your franchise in Twin Cities. You can improve that accountability and authenticity with your clientele and provide your local community with expertly executed home repair and maintenance services.
Become an Owner of a Franchise
The home repair and renovation field has gone through steady progress over the past few years. As long as there are homeowners, there will be a need for home repair and renovation jobs. Part of owning a property is continually encountering various repair and maintenance issues with the structure. This gives countless chances to develop your customer base, build your handyman franchise, and become a go-to source for your customers. As the need for remodels, repairs and improvements grow, so does the need for trustworthy and skillful service experts and contractors. When you're a franchise owner with Handyman Connection, some of the unique advantages you'll receive consist of:
Establishing your own business
Being in control of your success
Being your own boss
And more!
Handyman Connection has been a reliable remodeling franchise for more than 20 years in North America. Each handyman business franchise is owned and run independently. This has offered us the opportunity to build beneficial associations with expert specialists. Get started with our handyman services franchise and begin your successful home repair franchise today in Twin Cities, MN.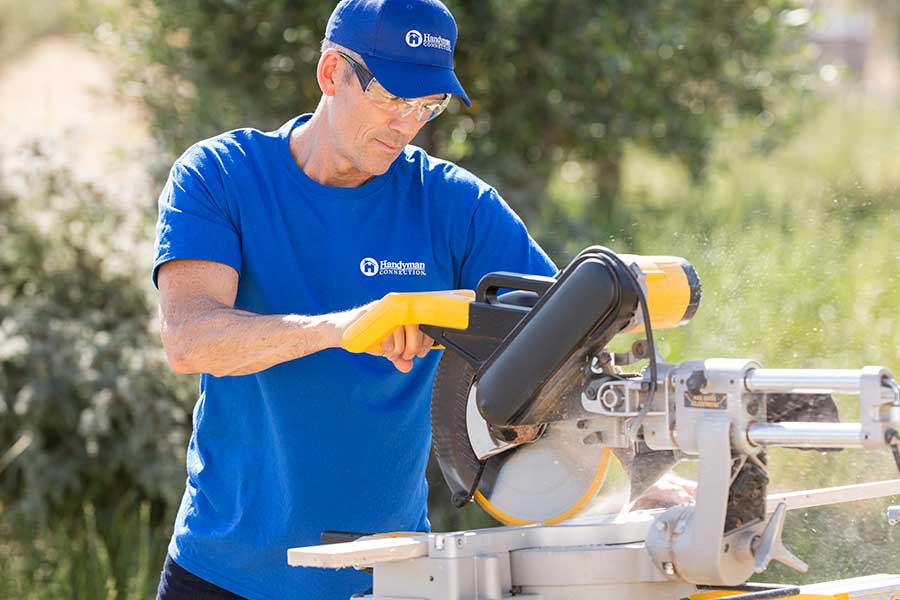 Who We're Looking For
There are some strong characteristics that are key for any small business owner to possess. Below are some of the traits that they hold:
Strong work ethic
Drive to excel
Strong organizational skills
Leadership mentality
Additionally, our home repair franchisees in the greater Twin Cities area need to recognize job opportunities and complete them with high expertise. Franchise owners also need to be a leader, a business professional and devote long hours while assuming accountability for every job they complete. This includes all projects, no matter what the outcome might be. They also need to be organized and have a sufficient understanding of finances to be successful with their new business.
Territory Franchises Available for Handyman in Twin Cities
We welcome you to contact us and discover more about owning a franchise with Handyman Connection. There are many available options in the Twin Cities, MN, area. If you are seeking to invest in your future, be your own boss and do something that appeals to you, then we are what you've been searching for.