Franchise Opportunities Available in the Greater Front Range, CO, Area | Handyman Connection
There's a lot of need for home improvement, home remodeling and home repair projects for properties in the Front Range area, so the requirement for franchising territories in the greater Front Range increases. Homeowners want a name they can count on, and Handyman Connection has the credentials and backing they need, and we're a cornerstone in the home repair industry.
Handyman Connection has been around for over 20 years and attributes this achievement to the wonderful customers we help time after time. We measure up in the home maintenance field for valuable work and trustworthiness. When you start a Handyman franchise, you are supported with decades' worth of business insights to assist you in your new position as an owner. The available Handyman Connection territories in great Front Range, CO, is one of many franchises situated throughout North America.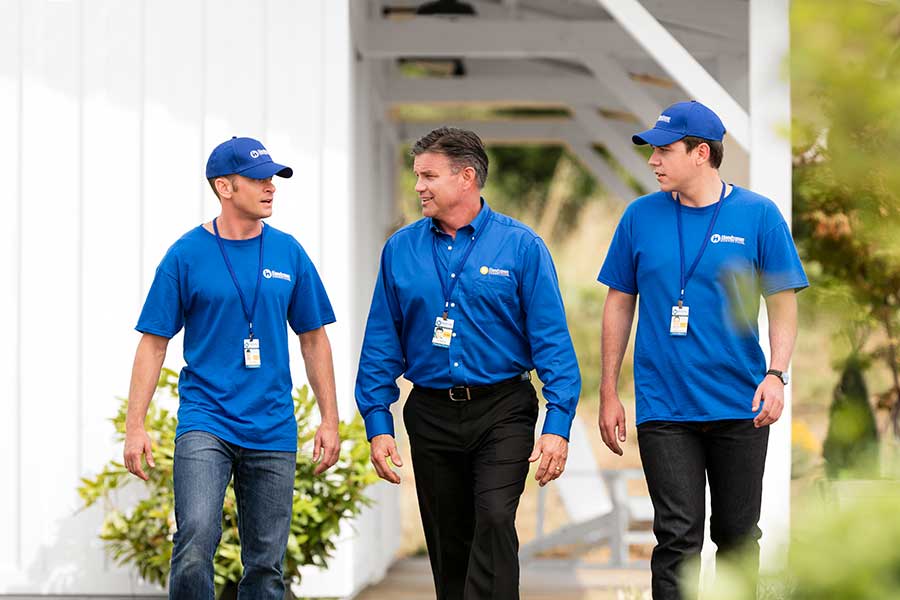 Be Your Own Boss with a Home Repair and Renovation Franchise | Handyman Connection
The home improvement field has gone through an increase over the last few years. As long as there are homeowners, there will always be demand for home repair services contractors. They continually bump into various repair and maintenance issues with their house. This gives endless moments to develop your customer base, improve your handyman services franchise, and become important to your customers. As the demand for improvements, remodeling and repairs grow, so does the demand for reliable and qualified service experts and contractors. With a handyman remodeling and renovation franchise with Handyman Connection, some of the perks comprise of:
Establishing your own business
Driving your own success
Becoming your own boss
And more!
We have been a trustworthy home improvement franchise for more than 20 years throughout North America. Every Handyman franchise is independently owned and run. This has given us the opportunity to establish great associations with experienced contractors. Get started with Handyman and start your successful franchise now in the greater Front Range area.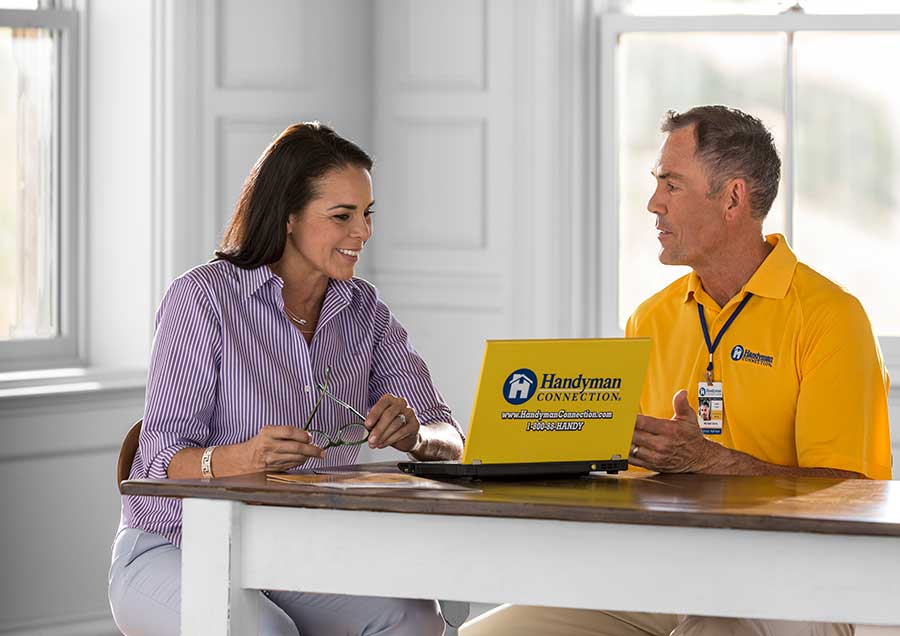 Are You Who We're Searching For?
There's no need to worry. It's not expected for our new franchisees to possess all the know-how we're searching for when you begin your franchise in the greater Front Range area. But we are looking for individuals who have entrepreneurial traits. These comprise of:
Leadership skills
Strong work ethic
Focus
Drive
Support
Adapting to the changes that the industry requires
In addition, our home business franchisees in the Front Range area should identify job opportunities and be able to complete them methodically. It's also necessary for franchise owners to be a business professional, a leader and dedicate long hours while assuming accountability for every job performed, no matter what the outcome might be. They also need to be organized and have some knowledge of finances to be a strong franchise owner.
Get in Touch with Handyman Connection Today
We encourage you to call and learn more about owning a handyman business franchise with Handyman Connection. There are many options available in greater Front Range, CO. If you are seeking to invest in your future, work for yourself and do something appealing, we are the company for you.