Handyman Franchise Territories – Opportunities in Charlotte
If a homeowner needs repairs or renovations to their property, they want a name with notoriety. Handyman Connection has made a name for itself with its superior work ethic and devotion to its customers throughout North America, and you can be a part of it with our available franchise opportunities in Charlotte, NC.
The Handyman Connection company has been in business for more than 20 years and attributes this accomplishment to the wonderful customers we help time after time. We measure up in the home improvement industry for superb work and reliability. When you begin a Handyman franchise you are backed with more than two decades' worth of business insights to help you in your new position as an owner. The available Handyman Connection opportunities in Charlotte, NC, is one of many franchises situated throughout North America.
Drive Your Own Success with Handyman Connection
The home repair and renovation industry has gone through a steady increase over the last few years. As long as there are homeowners, there will always be a need for home improvement contractors. Homeowners consistently bump into a number of repair and maintenance problems with their property. This provides endless moments to increase your customer base, build your Handyman franchise, and become a benefit for your customers. As the need for repairs, renovations and remodels grow, so does the need for reliable and skillful contractors and service experts. With a Handyman Connection home improvement franchise, some of the advantages include:
Becoming your own boss
Being in control of your success
Establishing your own business
Improving your work/life balance
And more!
Handyman Connection has been a dependable home repair and renovation company for over 20 years in North America. Each Handyman franchise is owned and run independently. This has offered us the chance to develop successful relationships with skillful specialists. Get started with us and begin your outstanding franchise now in Charlotte, NC.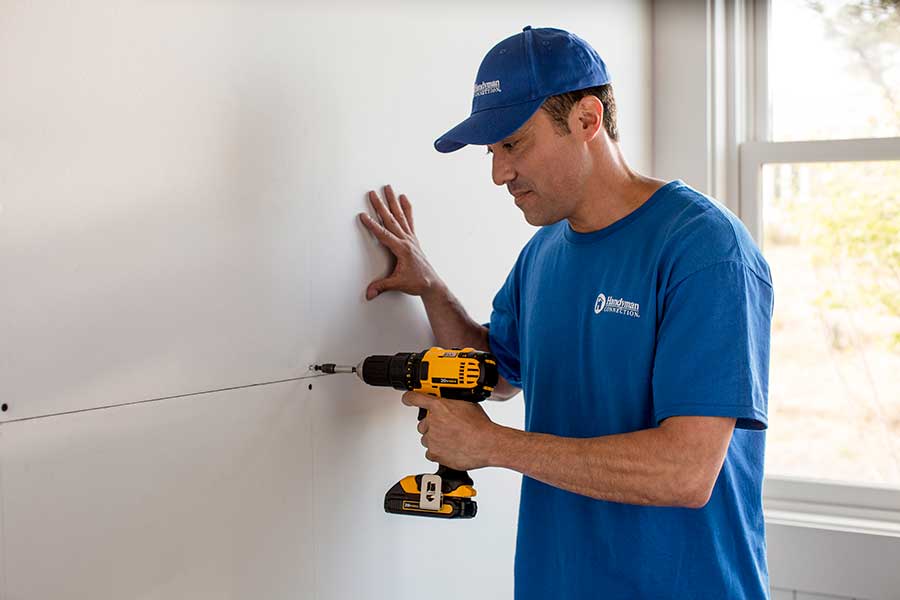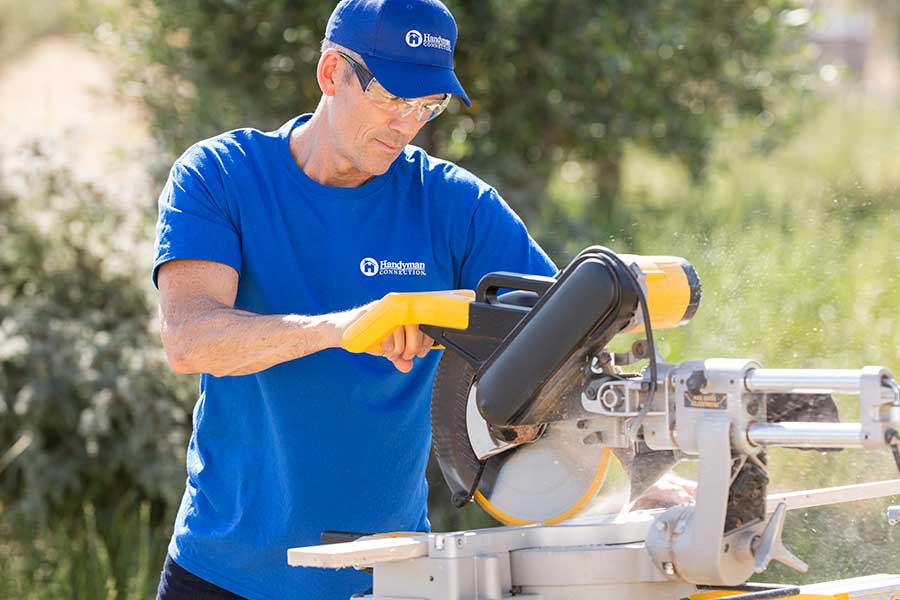 Are You Who We are Searching For?
There's no need to worry. It's not expected for our new franchisees to have all the skills we're looking for when you begin your franchise in Charlotte, NC. Yet, we are looking for candidates who have entrepreneurial traits. These include:
Being able to adapt to new things and industry trends
Leadership
Strong work ethic
Focus
Drive
Support
Flexibility
Additionally, our franchisees in Charlotte should recognize job opportunities and be able to manage the completion of them skillfully. Franchise owners also need to be a business professional, a leader and dedicate long hours while assuming accountability for every job performed no matter what the end result may be. They also need to be organized and have an understanding of finances to boost the success of their business.
Call Handyman Connection Today
Handyman Connection is a well-known name with a proven business model for success. Being the owner of a franchise is a great way to start your own business and your financial freedom. Every Handyman Connection franchise is backed by the company that began everything, including your franchise in the Charlotte area. Handyman Connection's values of first-rate services, dependability and its devotion to customers have given us our excellent reputation in the home improvement field. Start your franchise in North Carolina started today.