Handyman Connection Franchise Opportunities in Greater Houston | Handyman Connection Ownership
If you become a franchise owner, you're joining an international team. There's lots of opportunity to build your own home repair franchise business in the greater Houston area and offer first-rate home improvement services. Over the years, homeowners have to confront the concerns of fixing and maintaining their houses. What this suggests is that there will continue to be a market for remodels, repairs and home improvement services.
Be Your Own Boss with a Home Improvement Franchise
Are you ready to work for you? Handyman Connection is an excellent handyman business franchise that offers a lot of assistance to help you establish yourself. Get the support and backing you need with a franchise that is reliable and a well-known name with a proven track record.
Are you Handyman Connection material? If you have great leadership, organizational skills, work ethic and a drive to succeed, then you're ready for an exclusive franchise opportunity.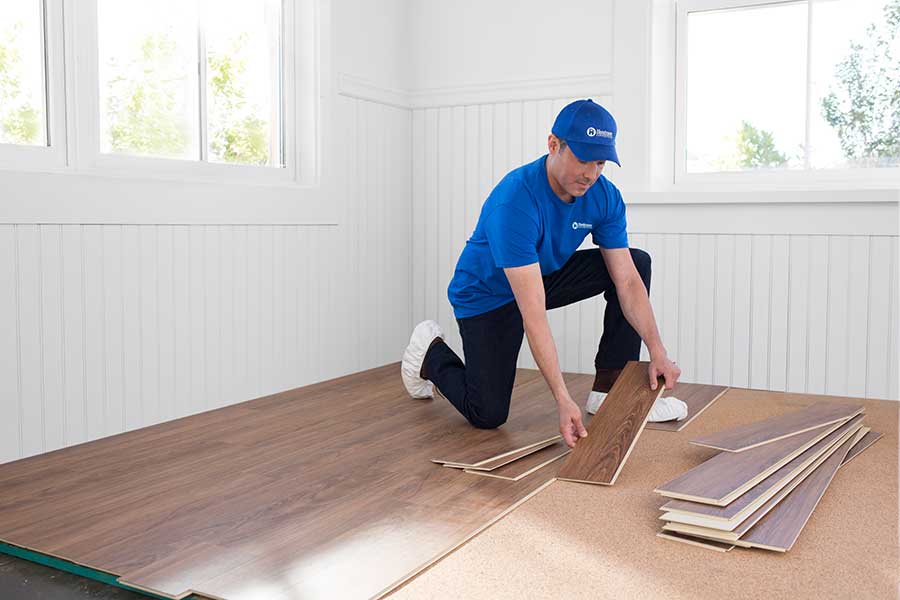 What are the appealing perks of becoming an owner of a handyman services franchise? These include:
Setting up your own business
Being in control of your success
Becoming your own boss
And more!
Handyman Connection of greater Houston has been a trustworthy handyman maintenance service franchise
For over 20 years in the U.S. and Canada. Every one of our home improvement locations is owned and operated independently. This has given us the opportunity to develop beneficial associations with skillful contractors. Get started with us and begin your outstanding home remodeling franchise today in the greater Houston area.
Characteristics of a Strong Franchise Owner
We don't expect our franchisees to know everything about running a Handyman Connection location when they first join our brand. However, we are seeking individuals who possess the characteristics of an outstanding entrepreneur.
In addition, our home repair franchisees in greater Houston should recognize job opportunities and have the ability to manage the completion of them skillfully.
Franchise owners also need to be leaders, business professionals and devote long hours while being accountable for every job executed no matter what the end result may be. Handyman business franchise owners must also be organized and have an understanding of finances to be strong with their business.
These traits consist of:
Strong work ethic
Drive to excel
Strong organizational skills
Leadership mentality
Discover How You Can Own a Franchise
Handyman Connection is a well-established brand with a proven business model for success. Being a handyman maintenance service franchise owner is an excellent way to start your own business and have financial freedom. Each of our franchise locations is supported by the company that started it all, so take advantage of the opportunity to become an owner in greater Houston. Handyman Connection offers first-rate services, reliability and dedicated customer service. Become part of a leading company with an excellent reputation in the home repair and renovation industry today.