Handyman Franchise Territories – Opportunities in San Diego
When a homeowner needs repairs or renovations to their home, they want a name with a proven track record. Handyman Connection has made a name for itself with its excellent work and adherence to its customers throughout North America, and you can be a part of it with our available franchise territories in San Diego, CA.
When you join and become a Handyman franchise owner, you become part of a multinational company. There's lots of opportunity to start your business in the San Diego area and offer first-rate home improvement services. During the ownership of a house, homeowners have to endure the challenges of maintaining and repairing their homes. What this indicates is that there is a high demand for repair, home improvement and remodeling services in California.
Be Your Own Boss with a Home Renovation and Repair Franchise – Handyman Connection
Becoming a Handyman franchise owner in the San Diego area is an excellent way to use your entrepreneurial skills and achieve your aspirations. A Handyman Connection home improvement franchise will give you a well-known brand to back you with a proven business model, which provides you with lots of opportunity to create your business and let it thrive. If you have a strong work ethic, leadership and great organization, then you are Handyman material. What are a few of the benefits of owning a home improvement franchise with Handyman Connection? Some of them consist of:
Being in control of your success
Becoming your own boss
Establishing your own business
And more!
Our franchises are independently owned and are supported by the parent company who helped open the home improvement industry. We have developed a reputation for dependable customer service, and quality workmanship, which is why after 20 years, Handyman Connection is still a positive influence in the industry.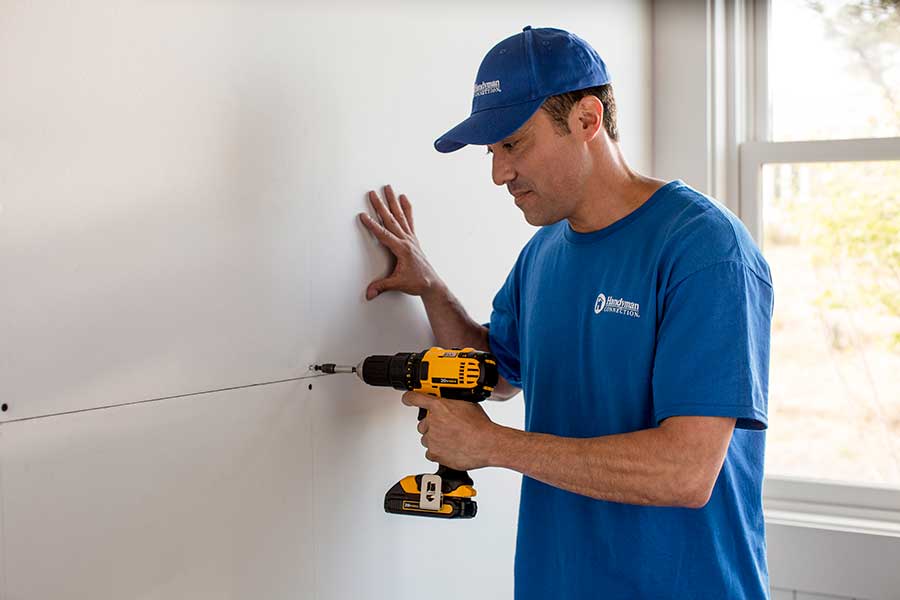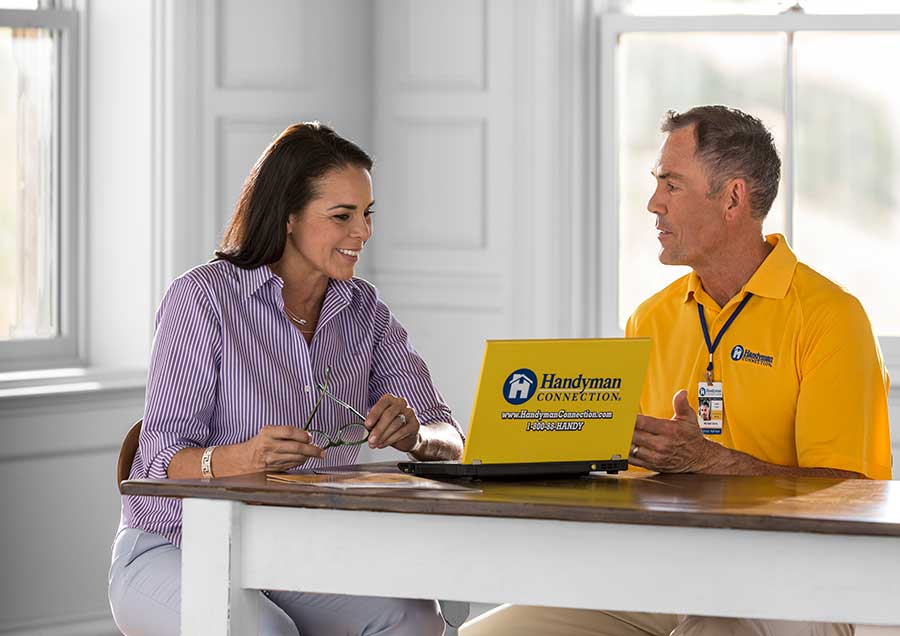 Candidates We're Looking For
There are some strong traits that are key for any small business owner to possess. These consist of:
Leadership skills
Strong work ethic
Focus
Drive
Support
Adapting to the changes that the industry requires
The comprehension of business practices and marketing are important characteristics to have when considering becoming a franchise owner. There is also a need to possess the financial acumen to carry the accounting roles of your home repair and renovation franchise. Being a people-person is critical. You must possess the ability to draw in potential employees and successfully market to clients.
Connect with Handyman Connection Today
We invite you to contact us and discover more about owning your own Handyman Connection franchise. There are many available options in San Diego. If you are looking to be your own boss, do something engaging and invest in your future, we are the company for you.