About
Handyman Connection is a handyman and home improvement franchise concept that serves the repair, restoration and maintenance needs of residential and commercial properties. Handyman Connection specializes in small- to medium-sized home improvements, repairs and remodeling projects that cover a wide range of "around-the-house" type handyman services.
Recognition
We are honored to have received the following recognition

History
Handyman Connection was founded in 1991 and we have been in the home improvement franchising industry since 1993. We have completed over 2 million jobs in our 20+ years of business!
We are the first handyman concept to offer franchise opportunities and currently have home improvement franchisees operating across 28 states and 5 Canadian provinces.
Vision & Values
At Handyman Connection, our vision is simple:
To be the lifetime connection for all of our customers' home improvement needs.
Our values are clear:
Deliver on our commitments
Respect the connections
Have pride in what you do
Practice continuous improvement
Business Model
The Handyman Connection home improvement franchise employs and utilizes a network of qualified craftsmen and tradesmen to offer small to medium size residential and commercial renovations, repairs and remodeling jobs.
As a franchisee, you will not perform handyman services yourself. You will utilize craftsmen and service advisors, after the initial start up period, to quote and sell jobs and provide customer service follow up. We have options for our franchise locations to utilize a non-employee subcontractor model where craftsmen are 1099 not w-2 employees or an employee model depending on their structure and preference. Our pricing structure is based on individual projects not a fixed time and material basis, thus allowing you to competitively offer your services in your community.
As a Handyman Connection franchisee, you will be responsible for finding customers through marketing and referrals. Our long-term business model is built on the ability to have a multiple purchase, repeat customer base.
Our Development Team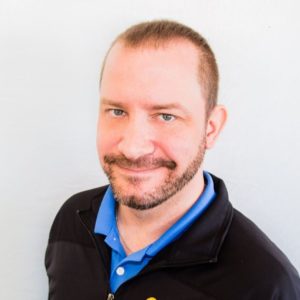 Jonathan Anderson
Jonathan joined Handyman Connection in 2017 as the Vice President of Franchise Development. His experience is broad, spanning 20 years as a successful marketing professional, restaurant owner/operator, consultant and entrepreneur. Evaluating Franchises can be a daunting task;  Jonathan is a collaborator who takes pride in helping others find the right franchise fit and to achieve their business goals. Jonathan's goal is to develop the Handyman Connection franchise brand by fostering successful, mutually beneficial, long-term business relationships with the right franchisees. Jonathan has a passion for franchise development, specifically in the Home Services franchise industry, and has worked with hundreds of franchise candidates to explore the opportunity of business ownership.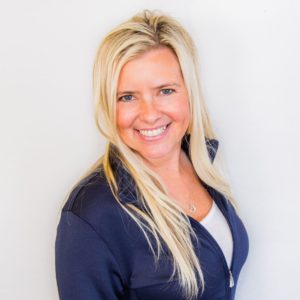 Tara Merchant
Tara has cultivated a great deal of knowledge and experience in helping our candidates on the road to entrepreneurship. Her background includes owning her own franchise prior to joining Handyman Connection, as well as positions with JP Morgan Chase and life coach Tony Robbins. She finds great personal fulfillment in her role of helping our candidates with their decision-making process. Tara made the choice to invest in herself which ultimately led her to the joy she has in helping our candidates achieve the same dream.